Please email us for availability
Te Matuku Farm oyster cottage sits within a 1000 acre property and on the edge of a marine reserve which is the home of the now famous Te Matuku Oyster. On booking you are able to request fresh fish or/oysters to be delivered to the cottage. The owners of the property and a manager are also on the farm . The property has been in the same family for 30 years and is primarily a labour of love to restore the native forest and marine environment. The cottage is nestled next to an old orchard with apricots, peaches, nectarines, limes, figs and old plum trees. There are chooks , sheep, horses and cattle on the farm and opportunities exisit to purchase horse treks, farm experiences, guided walks etc or to just be left alone to enjoy the experience and explore the walks independently.. The cottage sits between two top vineyards and restaurants and is 15 mins from Onetangi Beach .Te Matuku Farm is a 1.000 acre pristine coastal paradise. The accommodation sits on the waters edge of Te Matuku Bay which is a marine reserve and the home of the world famous Te Matuku Oysters.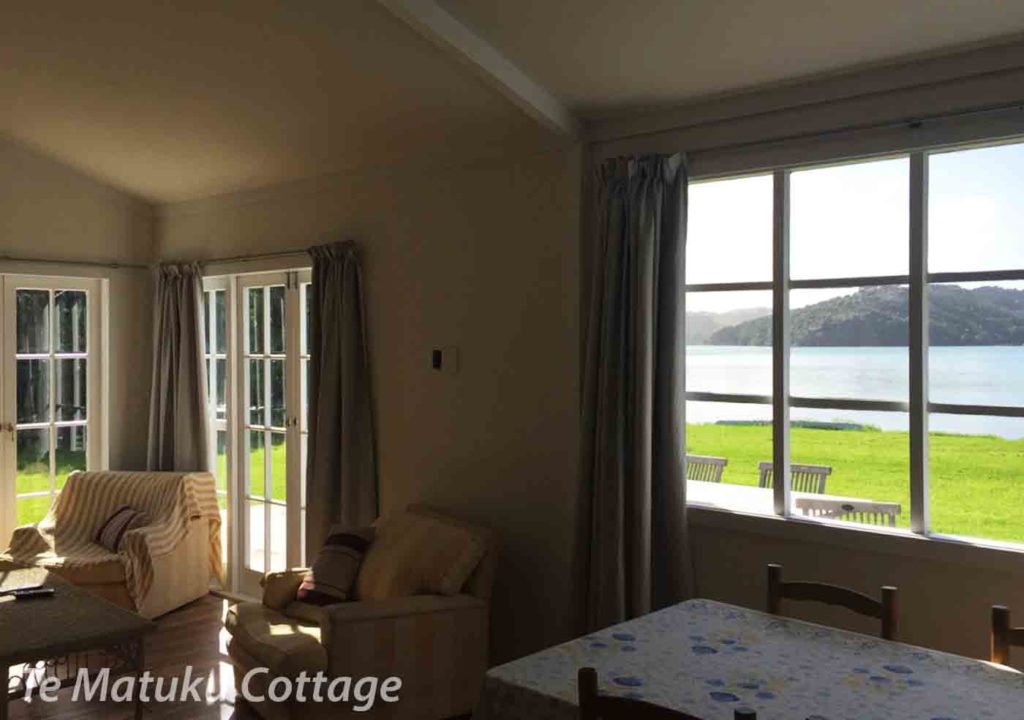 It all began when Rob and Jennie Fenwick purchased a 50 acre parcel of land at the end of the peninsula. They asked the farmer if they could use his road to access the property in order to build a house. The farmer only granted them 24 hours access.
The Fenwick's then purchased a furnished show home which was delivered by barge to the bay, hauled up the steep hill face by bulldozer and tractor. Sometime later the farm came up for mortgagee auction. Rob new that a mining company had surveyed the farm as it has a rich seams of manganese  metal running through which the mining company wanted to extract.
Rob went to the auction not expecting to compete with the mining company, however, they had been recently bought out by another company and the assets had been frozen. Rob purchased the farm. The mining company approached him soon after offering him a large sum for the farm. Rob refused as he wanted to protect the land for future generations.  He then went to parliament and and was successful in having an act put through to protect the peninsula by making it a marine reserve.