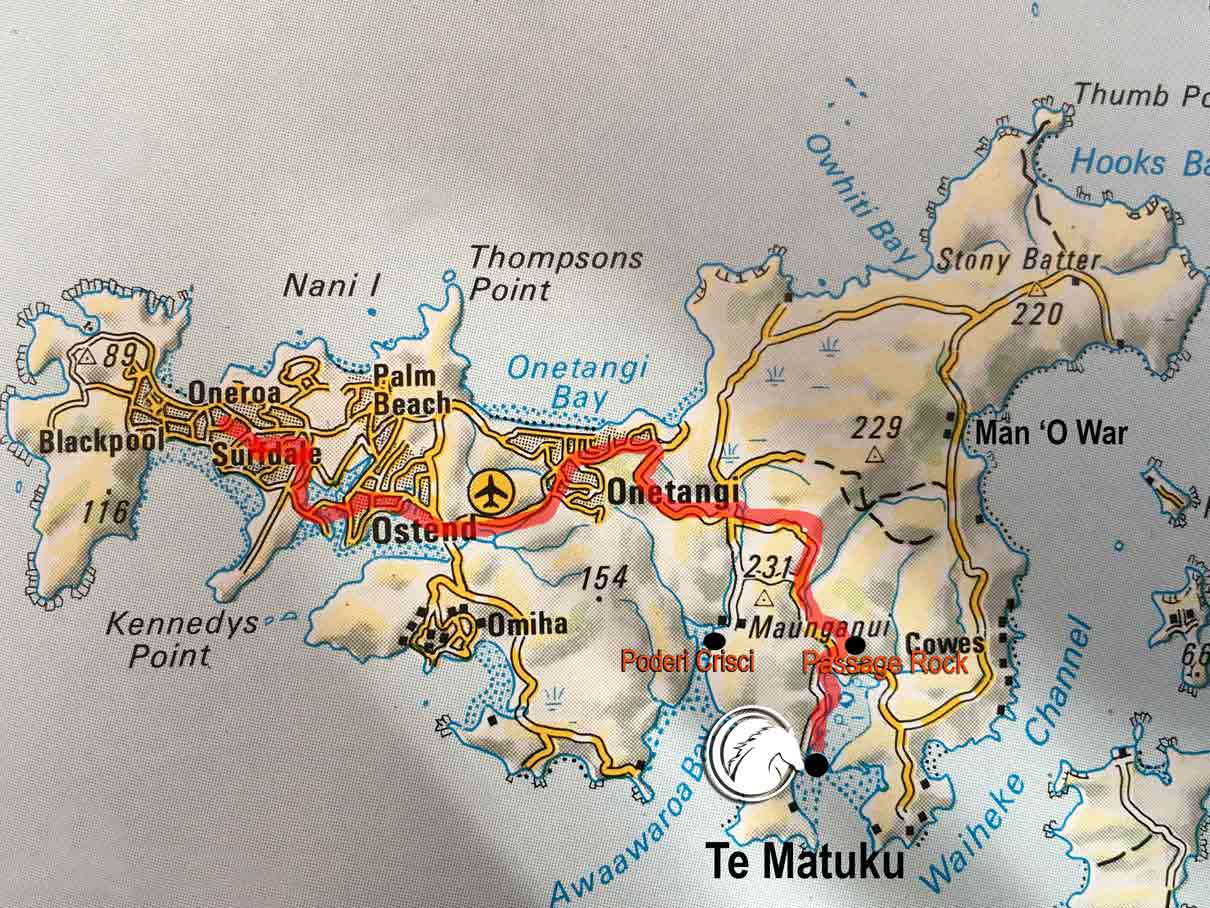 We can arrange to pick you up from the ferry terminal transfer are $30 per person return, or you can make your own way here. You can arrive by shuttle or Hire a Car If you want to fly in from Auckland we have a helicopter landing area.
Wheels on Waiheke  car hire and ferry ticket deal $99


Waiheke Horse Tours is located just 2 kilometres along a private gravel road which starts at 402 Orapiu Road.


Look for the sign Te Matuku on the right.
If you find yourself at Passage Rock you have missed the turn-off to our road.
Slow Down You're Here! please drive carefully the speed limit on the private road is 30 kmph.
 For access Call +64 21 438 549 when you reach the security gate
T