We have two tours available 1.5 hour Ridge Tour and the Premium 2 Hour Peninsula tour
Te Matuku Ridge Tour – 1.5 hours – $195 pp 
The group tour leaves our base at Te Matuku Bay climbing to the the peninsula ridge line through farmland and private roads coming to a heritage Maori Pa site (village) with 360 degree views over the Hauraki Gulf.  From here you can see Auckland, the Coromandel and Awaawaroa Bay.   From there we return back to Te Matuku Bay coming back down through the farm to the coast and if the tide is right the chance to take the horses into the sea.
$195 per person
Included is a demonstration and riding lesson
Te Matuku Peninsula Tour – allow 2.5 hours – $345 pp

Our premium (private) tour travels to the top of the ridge continuing past the Maori Pa site. We stop and give the horses a break at the promontory before heading past Circular Bay, Whites Bay, Little Bay and Sandy Bay to the end of the peninsula. From the promontory We take in the expansive views above Passage Rock's Three Sisters come down to Te Matuku Bay past  the World Famous Te Matuku Bay Oyster Farm following the coast road back to base.

$345 per person 
Included is a demonstration and riding lesson
Return Transfers $30 per person 
Waiheke Horse Tours are based at the eastern end of Waiheke, which is around 30 minutes drive from the Matiatia Ferry terminal. Our location is on a private 1,000 acre peninsula which is surrounded by Te Matuku & Awaawaroa Bays. We can pick you up from the ferry or your accommodation and return you after if you don't have your own vehicle for a basic rate of $30pp.
Transfers ex ferry / other   $30 per person 

Te Matuku Picnic – $65 pp (minimum 2 people $130) – Summer only
From under the branches of an old pohutukawa tree overlooking the bay this is the perfect spot to indulge!  This is a must do experience for lovers of oysters from the only Oyster farm in a marine reserve in the world.
Te Matuku Bay Oysters in the half shell, cheese, crackers, bread  & sparkling water.  Add this option on to either tour. nb: does not include Horse Tour
$130 for 2 people.
www.temakutubayoysters.co.nz
Riding Lessons $100 by appointment only
We offer private riding tuition  for all levels of experience. Once we have assessed you we will begin working on a one on one horsemanship programme with you.
We teach children as young  as 4 and adults of all abilities in a creative, fun and positive environment for you to advance your horsemanship.
Winery Horse Tours Available to Passage Rock, Poderi Crisici and Man 'O War prices P.O.A – summer only
All prices are per person & subject to change.
Winery tour price does not include lunch & beverages.
The Tour Routes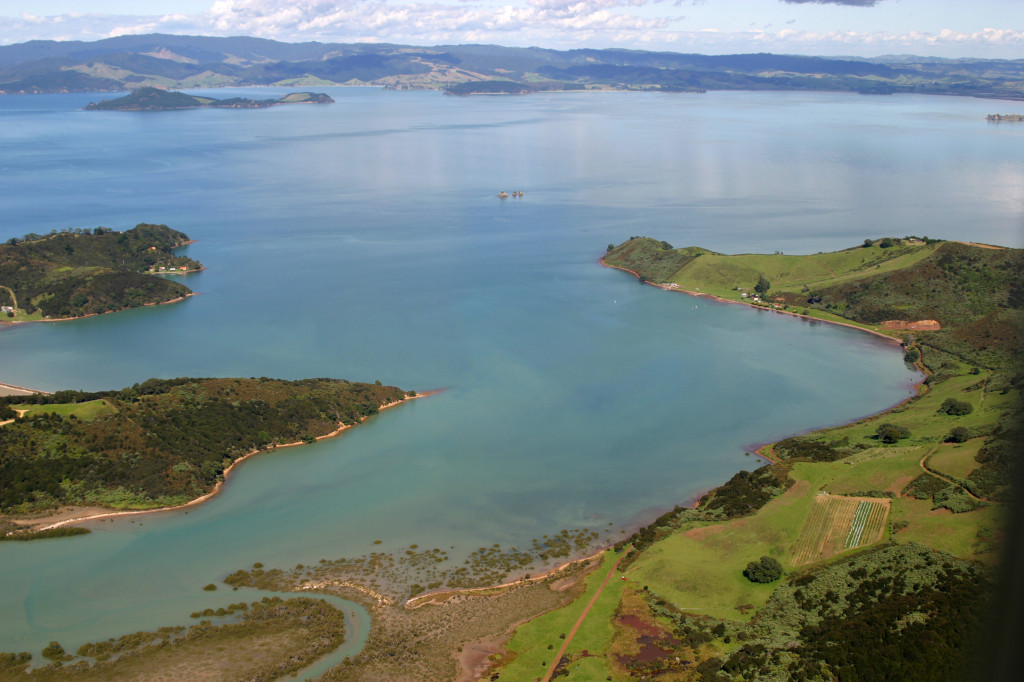 Above:Te Matuku Bay

Waiheke Horse Tours is based at Te Matuku Bay on Waiheke Island. The area is named after the Te Matuku/White Faced Heron. They are an important indicator of wetland health as they are dependent on high quality food supplies. These amazing looking herons are able to be seen here on Te Matuku farm and are ecological proof that the water quality at the oyster farm is very good indeed!

#

tematukuoysters

#

waihekehorsetours
Prices may be changed at any time without further notice. We reserve the right to change our product's prices at any time without further notice. However, if you have ordered but not yet paid for a product, we guarantee the price for one month from when the order was placed.